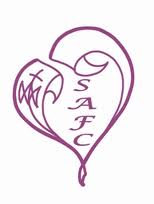 ST ANTHONY'S Family Care offers a free program to support parents until their children reach age three.
The Parents as Teachers program consists of monthly home visits, when an educator discusses child development and suggests activities for joint play.
Family Care manager Helen Cooper is looking for more participants.
She says it gives young and first-time mums a better understanding of the role they play in nurturing their children.
''You don't need expensive toys,'' Mrs Cooper said.
''We have a lot of information to share. It's a relaxed program that can be done at your own pace and involves no study.''
The program was funded by St Marys Band Club and Kingswood Sports. It has been running since St Anthony's Family Care opened its St Marys office a year ago to cater for the growing demand for family services.
Details: 9623 3145 or visit safc.org.au.